What We Do
We offer programs and host events that underscore the key values we embrace, which include respect for the natural world,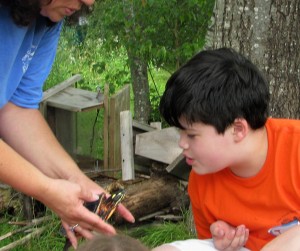 honoring the past,  and respecting the future through responsible stewardship and sustainable practices. We believe that children learn these lessons best through hands-on engagement and lots of FUN! All of our programs engage children in activities that challenge them to act, investigate, synthesize, and create.
Summer Fun programs
Summer Fun is a weekly summer program of nature-based activities designed  to enhance your child's understanding of and appreciation for the natural world around us.  This goal is pursued through carefully planned activities and projects that inspire your child's creativity, foster teamwork, and are just plain FUN!
Summer Fun, for children ages 4-12, is offered for three weeks in July.
We also offer Summer Fun for Children with Autism Spectrum Disorder, a Summer Fun program specifically designed for children on the autism spectrum. This program is offered in August.
Farm visits
The farm is a great place to visit, and we encourage school or community-based groups to take advantage of what we have to offer. We can accommodate planned field trips or  day visits, where your group can spend time in the garden, interact with the animals, walk the trails, and enjoy various outdoor educational activities .  Or, your group can plan to come and camp out under the stars. We can work with you to plan a visit that meets your goals.
We also welcome individuals or groups who want to complete community service projects.
Community building programs
We offer a number of scheduled events during the year that are open to the public and designed to promote community building.
We offer seasonal activity days  called Fun Farm Day.  Depending on the season, these events  include activities such as hay rides, nature-based crafts, hikes, live animal demonstrations, and games. Farm Fun Days are open to the public for a small suggested donation. Check the calendar for the next scheduled Farm Fun Day.
We also offer scheduled nature-based education programs that are open to the public. These events are often presented in partnership with local wildlife and environmental groups. Check the calendar for upcoming events.
Birthday parties
We can host birthday parties for children of any age.  Choose from among a list of available activities and services to customize the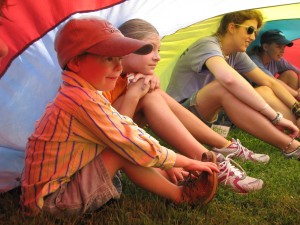 party to suit your wishes.
Event hosting
Looking for a special place to hold your next event?  The farm is a wonderful place to hold an off-site meeting, or to host  a week-end or week-long retreat for your group.