Summer Fun
Walking in the woods, picking vegetables, caring for farm animals — these are just some of the experiences your child will enjoy during the Youth Enrichment Center's Summer Fun program.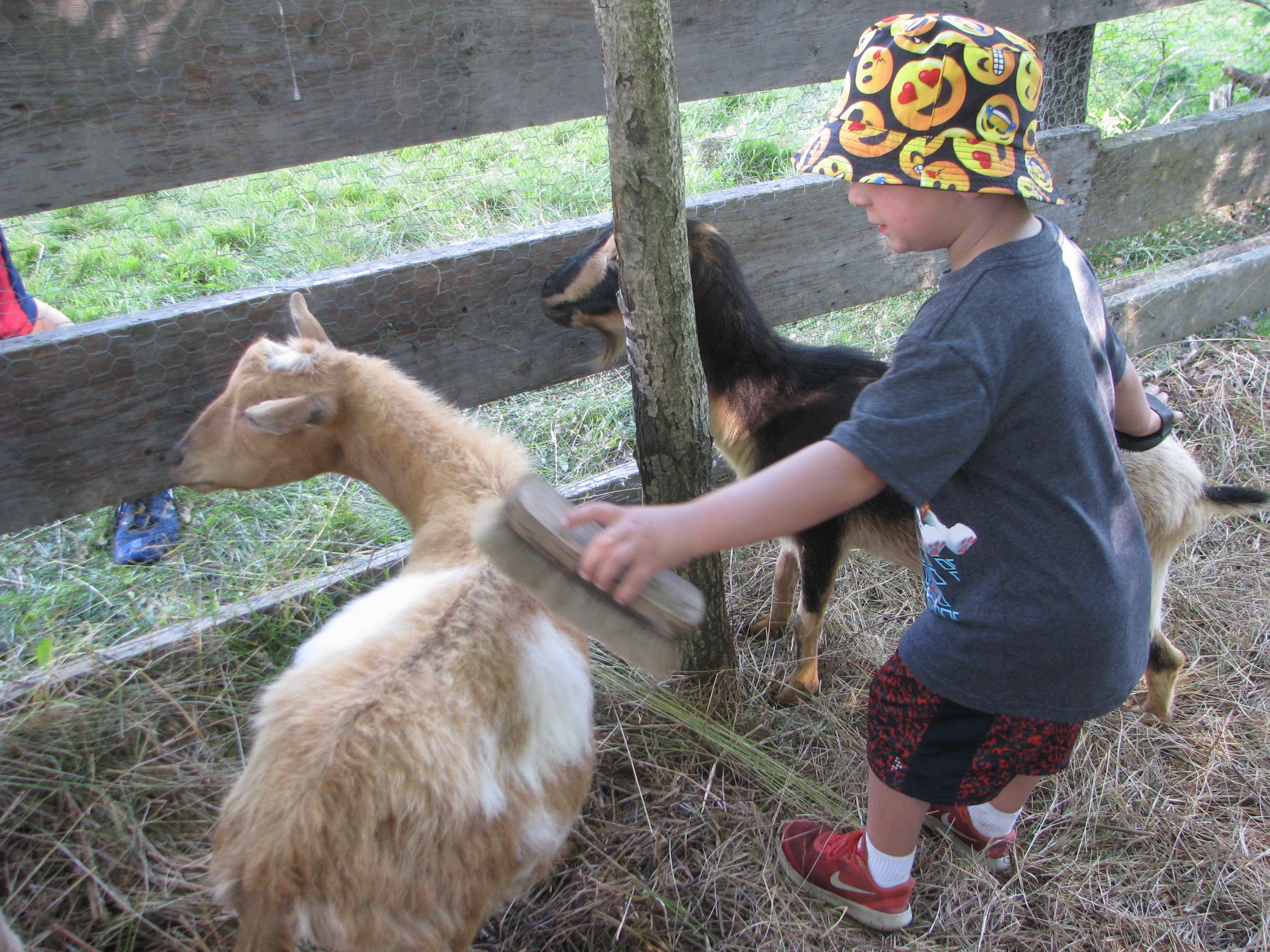 Summer Fun is a weekly summer program of nature-based activities designed  to enhance your child's understanding of and appreciation for the natural world around us.  This goal is pursued through carefully planned activities and projects that inspire your child's creativity, foster teamwork, and are just plain FUN!
Summer Fun is led by a staff of certified teachers and trained volunteers. We guarantee a low child-to-instructor ratio.
2018 Summer Fun dates:
Session 1 – Monday, July 9 – Thursday, July 12
Session 2 – Monday, July 16 – Thursday, July 19
Session 3 – Monday, July 23 – Thursday, July 26
Session 4 – Monday, July 30 – Thursday, August 2 (New: Adventure/Nature Education Week for ages 11-14)
Download Summer Fun 2018 Brochure
Who can attend
Children ages 4 – 12. Children are placed into similarly aged groups so that we can tailor age-appropriate activities.
Summer Fun is offered in three sessions each July. Each session runs Monday-Thursday from 9:00am – 2:30pm.  Children may come for one 4-day session or enroll in all three.
Each session follows the same general outline. Specific activities vary from week to week so that children who attend multiple sessions  can enjoy a range of experiences and fun-filled activities including:
Farm tours
Getting-to know each other activities
Creating a hand-made journal to be used for activities during the week
Outdoor games
Nature hikes in the forest and to the Ogunquit River
Gardening and planting
Animal care taking
Special presentations from visiting guests
Wilderness survival day with picnic lunch
Nature scavenger hunts
Nature crafts
Wild bird care and feeding
Art projects
NEW THIS YEAR!
Adventure/Nature Education Week
For the older child ages 11-14, more challenging activities and projects, hikes, education and hands on learning – for the future counselors in training!
 Food
Healthy, nutritious snacks, lunch, and drinks are provided each day. Much of the food comes from our teaching garden, allowing children to participate directly in a powerful farm-to-table experience.  We are very familiar with food allergies and can easily make any necessary accommodations.
Day attendance option
While we encourage you to sign your child up for full sessions to ensure a spot. However, daily slots are available on a limited, first come first served basis.  Call any time to check our availability. Our goal is to share the farm and our programs with as many people as we can, and if we can accommodate your child, we're thrilled to do it!