Get Involved
There are many ways that you can jump in, help us out, and be a part of changing a child's life.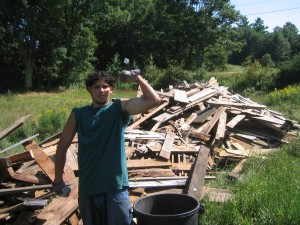 Volunteers provide most of the talent, expertise, and energy that runs our programs, grows our garden, and maintains our buildings and grounds. There are countless ways that you can contribute to the farm's mission, including:
All-Farm Volunteer Days — about once per quarter we schedule an All-Farm Volunteer day where folks come by for an hour or an entire day to help us with special projects, such as planting the garden, or with general maintenance tasks.
Garden volunteers –  do you love to grow things, or do you want to learn how? The garden is sustained entirely by volunteer labor–we would love your help.
Summer Fun assistant — do you love the outdoors and love working directly with children? Volunteering to assist during our Summer Fun programs may be just right for you.
Fund raising — do you have a talent for grant writing or organizing fund-raising events? We need you!
Outreach — are you a people-person who loves making connections with others? Come help us reach out and expand our reach to a ever-widening circle of children.
Office work — are you a master of the mass mailing or a word processing whiz? We always need help with office work.
You tell us — do you have an idea for a program or a project that you want to run at the farm? Let's talk about it.
Community service projects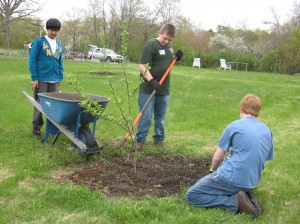 Individuals or groups completing community service projects have made invaluable contributions to the farm including planting the apple orchard, building trails, building picnic tables, building raised beds for the garden,  planting the garden, and more. Contact us for more information if you are interested in giving back by giving your time and energy to the Youth Enrichment Center at Hilton-Winn Farm.
Sign up for our newsletter
Add your name to our newsletter distribution list to keep in touch about upcoming events at the farm, volunteer opportunities, or fund raising events.